Louvre Visit with audioguide
Unavailable
This product is no longer available for sale.
What to expect
Enjoy your visit of the Louvre Museum at your own pace as our multilingual devices guide you through its history and features. Meet Mona Lisa, the Joconda of Leonardo da Vinci, the Venus of Milo or the Coronation of Napoleon I with this offer including priority access.
How you should use your personal pre-booked e-tickets to The Louvre
1. Proceed to the entrance that is reserved only for visitors who already have tickets, at the glass pyramid
2. Make sure you present your e-ticket no later than half an hour before your individual booked time *
3. Go through The Louvre's security check, which is designed for your safety
**4.*Collect your audioguide at the dedicated counters, leaving proof of ID as security
5. Now it's time to enjoy The Louvre's stunning permanent collection*
* It's important to remember that if you arrive too late for your individual access slot, as depicted on your e-ticket, the bearer of that e-ticket will be subject to the same terms of access to The Louvre - and waiting in the general queue - as all other visitors.
** Please do note that any exit from The Louvre is regarded as final. In short: if you leave The Louvre during your visit, you won't be allowed to enter the museum again on the same ticket.
---
Good to know
Your tickets will be sent to you - at the very latest - 48 hours after you make your reservation, and always 24 hours before the day and the time that you have reserved for your visit to The Louvre.
There's no need to print out your tickets because they will contain barcodes unique to you. Go directly to the turnstiles and scan your barcodes directly from your smartphone. It really is that easy. Of course, if you prefer to print out your e-tickets, that's possible too!
Your e-ticket additionally gives you free access - on the same day - to the fascinating National Eugène Delacroix Museum, dedicated to this most illustrious of French painters. The museum is located at 6 rue de Fürstenberg, 75006 Paris.
So that it can provide the best possible experience for all visitors, and the most relaxed experience for your visit, The Louvre cannot keep all of its many rooms open on each and every day. On Saturday and Sunday, however, The Louvre guarantees that all of its exhibition spaces will be open.
Entrance for all those under 18 and for EU residents who are under 26 is free of charge *.
* Those who qualify for free admission to The Louvre don't have to go to the ticket counter, if they are with someone who has a low-cost ticket, for example. Like those with pre-booked tickets, they can simply also enter via the entrance reserved for those with tickets so long as a valid identity document confirming their age and, in the case of EU residency, residential status, is presented.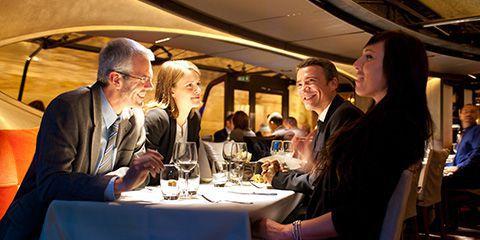 Group quotation
Are you planning an event for a group of more than 10 people?
For a private booking, a meeting or a party with friends, send us your detailed request. An expert from Come to Paris will send you a personal reply within 2 working days.
Customer Reviews
Muhammad Z.
Excellent service n spot on delivery of…
Published over a year ago
Excellent service n spot on delivery of tickets.